Welcome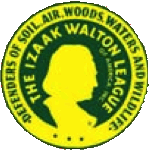 Formed in 1929 as the Association of Izaak Walton League Chapters of Virginia, and then formerly organized in 1944 with nine chapters, the Virginia Division of the Izaak Walton League of America is one of the oldest and largest divisions within the Izaak Walton League of America (IWLA). The IWLA is one of the nation's oldest and most respected conservation organizations. With a powerful grassroots network of more than 250 local chapters nationwide, the IWLA takes a common-sense approach toward protecting our country's natural heritage and improving outdoor recreation opportunities for all Americans. The Virginia Division has 18 chapters and over 7,000 members. Our conservation legacy in Virginia continues today as strongly as it did over 82 years ago. We invite you to learn about our work and to join us in supporting important conservation initiatives in your community.
Northern Virginia Gun Club Supporters
A last minute amendment has been added to the proposed 2015 Virginia budget. This amendment would add $520,000 to the budget to acquire the Dahlgren Heritage Railroad Trail under the Natural Resources, Department of Conservation and Recreation. Should this occur, continued use of the existing NVGC ranges would be impossible. These ranges have been in operation for many years, but that won't matter if this amendment is included in the 2015 budget.

Please contact your State Senators and Delegates. Ask them to oppose the 2015 Budget, Item C- 25.55, Acquisition of Dahlgren Heritage Railroad Trail.

The 2015 budget will be passed in the next few days, so action is required now. The future of the NVGC is threatened. Only your action can save the club.

... Read more.
IWLA Endowment Report
At this year's National Convention, the Endowment announced almost $90,000 in grants to League Chapters and Divisions, including a $2,100 grant to Virginia's Suffolk-Nansemond Chapter for their Archery Range. Thanks to the generosity of League Chapters, Divisions and individual members, the Endowment continues to grow and we are able to continue to support programs and projects that are consistent with the League's objectives.

It's now that time of year when plans are being made for next year's budgets. Please consider including the Endowment in your plans. For individual donations, remember that donations to the Endowment are tax-deductible. And for Chapters, don't forget that donations to one of the League's funds is a component of your application for a Defender's Award.

For additional information, or for help with preparing a grant request for next year, contact Miles Greenbaum, Endowment Vice President, at either 301-916-9191 or by email to Miles Greenbaum
Virginia Division Chapter Efficency Award
The purpose of this award is to congratulate the best, second best and third best functioning chapters in the Virginia Division.  Each will receive a commemorative plaque. The Award committee reserves the right to request documentation for any answer.  The Chapter President will affirm the accuracy of the answers.  The deadline for post mark of the award application was Friday, August 8, 2014. Read more.
Winners of the Virginia Division Chapter Efficency Award were announced at the October 2014 Division meeting.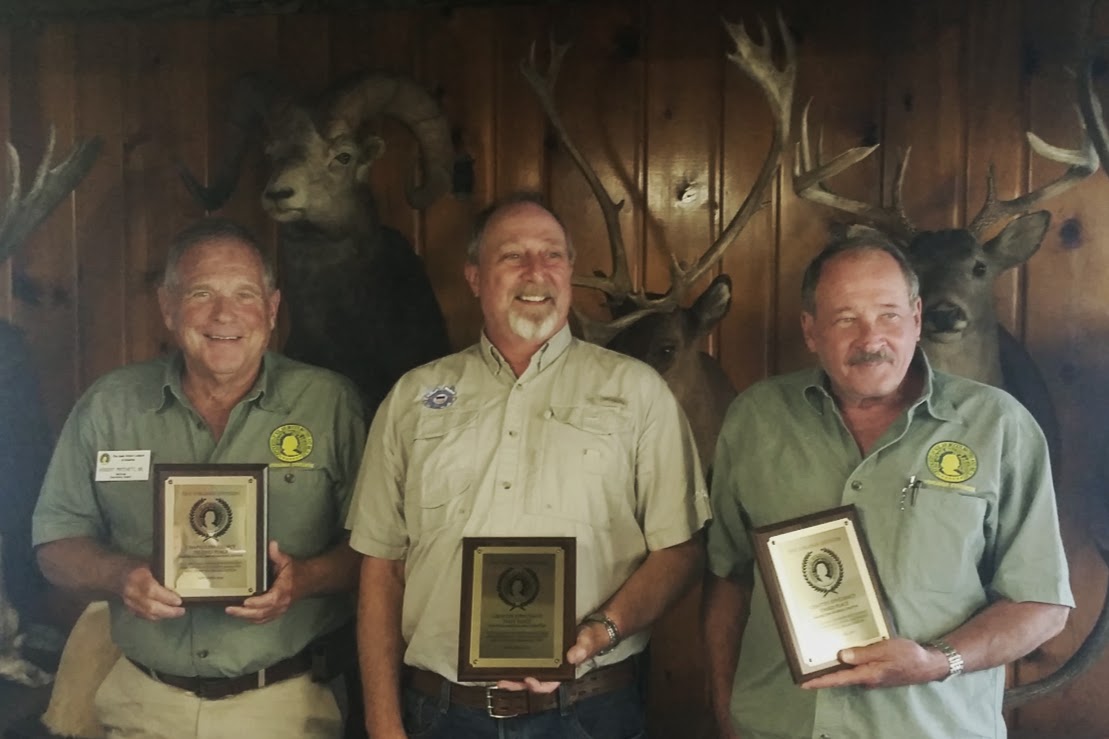 Virginia Self-Defense Law - Special Offer
As many of you know, our old friend and former Arlington-Fairfax Chapter member, Ken Cuccinelli, just stepped down as Virginia's Attorney General. Ken is continuing his advocacy for 2nd Amendment Rights as a lawyer in the private sector. With 3 other lawyers, he has started a unique law firm called "VSD Law, PLC," a Virginia Self-Defense Law Firm... Read more.
Notice for Chapters
The National IWLA has but one Tax Determination Letter and that is for a 501c3. Back once upon a time all chapters who joined the league were placed under this Umbrella letter. This determination is National IWLA ONLY and the Virginia Division has nothing to do with how they administer it. If your Chapter is under this Umbrella Coverage you must take the 5 steps to keeping your tax exemption yearly. Or they will pull the letter and remove your chapter. Those steps are listed in the information section of this web site along with notes from our Division President on important filings for Chapter 501c3 Status.
Become a Member and Get Involved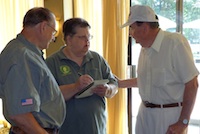 The Izaak Walton League of America has more than 250 chapters nationwide. If you wish to join the IWLA, please apply at a chapter near you. You can find more information about the various IWLA chapters across the United States of America within Chapter Search area on the IWLA website.
For further information on membership at one of the Virginia chapters, please feel free to contact one of our Virginia chapters. The contact information for each of our chapters can be found in the Chapters section of our web site. If you want to learn more about some the activities and accomplishments of the chapters that make up the Virginia Division during our 82 year history, please read our division's history.
Thank you for your interest in the Virginia Division of the Izaak Walton League of America.
Division Meeting Attendance Incentive
The Virginia Division is subsidizing one chapter in Virginia that has not sent a delegate to the National Convention in the past ten years. Plan to attend Virginia Division meetings to be allowed to vote for the next Virginia chapter to receive a subsidy to attend the National Convention.